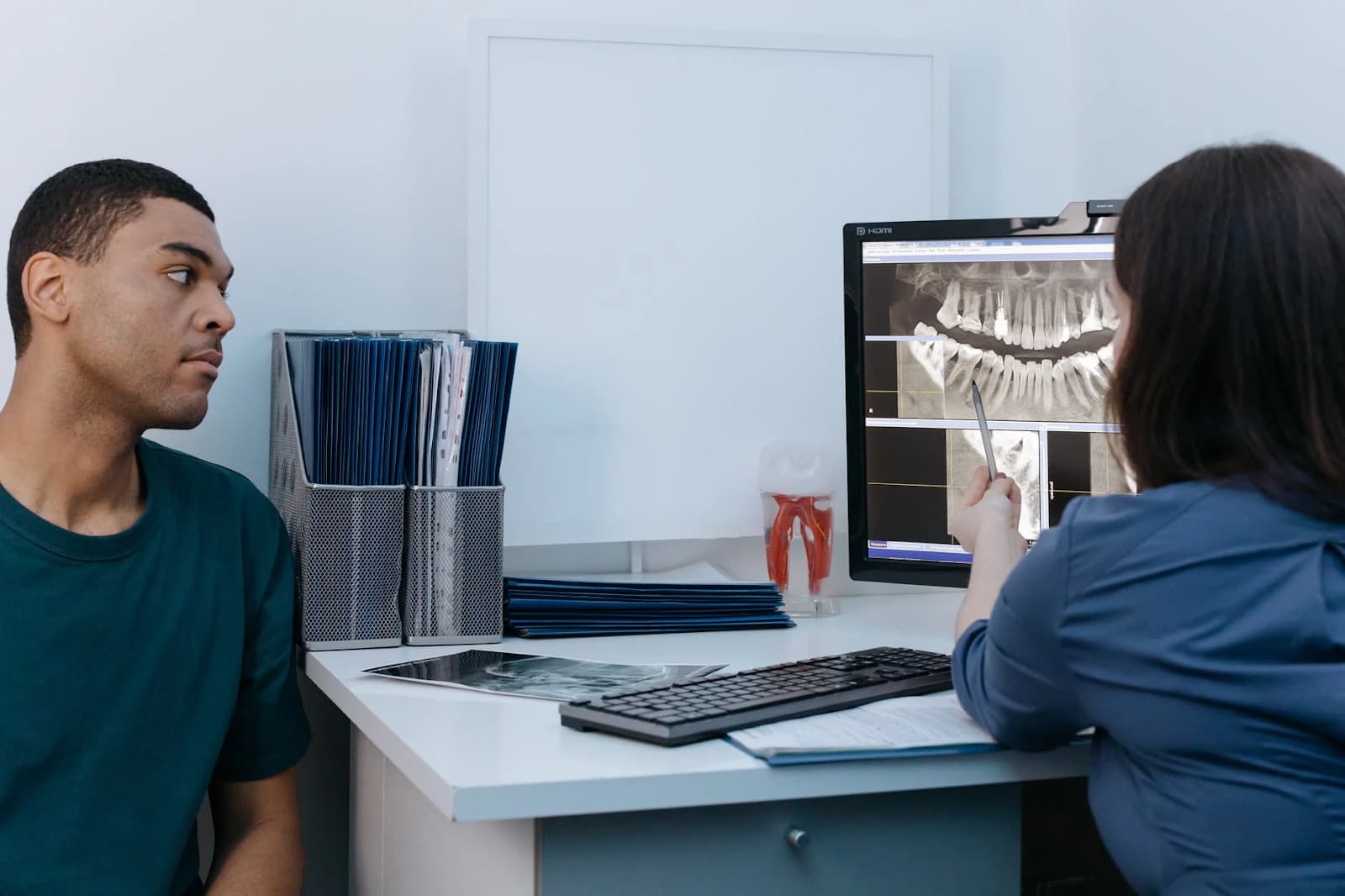 It's all fun and games until you start feeling pain in your mouth from your dental crown. While your dentist may recommend a dental crown to repair a cracked or broken tooth, it isn't going to give you a perfect smile for the rest of your life.
Instead, it's going to wear down over time, often only having a lifespan of about ten to 15 years. Around this time, you may begin to experience signs indicating that it may require repair or replacement.
Are you experiencing discomfort with your dental crown? Follow along as Taylor Dental walks you through the signs to watch out for, to see if it's time for a dental crown repair or replacement.
Receding Gum Line
Have you noticed your gums beginning to show signs of recession around your dental crown? If so, it's important to get it checked out right away to avoid infection, gum disease, or other dental issues.
Although oral hygiene is always crucial, it's even more imperative if you have dental crowns. Dental crowns are more prone to bacteria buildup than the average tooth, which means you're at a much higher risk of experiencing gum disease. You must reduce the chance of bacteria buildup that leads to receding gum lines.
Infection or Pain
You rely on your teeth a lot, which is why it's incredibly noticeable when you have a toothache. Not only can it lead to nasty headaches, but it can make it difficult to eat or talk. If you have a dental crown and notice any swelling, pain, inflammation, or the early signs of an infection, you need to schedule an appointment with a dentist to have your dental crown looked at.
Pain and swelling could indicate an issue with the placement of the crown that needs to be repositioned for a comfortable fit. If your dentist determines the pain is caused by an infection or cavity, they will remove the crown, repair the damage with a root canal, and replace the dental crown.
Wear and Tear
Although dental crowns are designed to withstand years of wear and tear, they still show signs of aging over time. While wear and tear can be caused by eating hard or sticky foods, it can also occur when you grind your teeth throughout the night. Teeth grinding can cause damage to your dental crown, and you should work with your dentist to find a solution to prevent teeth grinding, which will limit the wear and tear on your crown.
Appearance
Depending on when your dental crown was done or which dentist you went to, your dental crown can be made from various materials. While porcelain is more common, you'll sometimes see crowns made from other metals.
If you have a metal dental crown, you may be looking for an alternative that seamlessly blends into your existing smile. If the cosmetic appearance of your dental crown is a concern, your dentist will provide you with the options available to you.
Age
While your dental crowns are built to withstand a lot, they will gradually weaken or show outward signs of damage over time. If you've had your dental crown for more than ten years, it's essential to keep a watchful eye on your oral hygiene and pay attention to any discomfort or damage. If taken care of, you can expect your dental crown to last for 15 years, and sometimes longer, before needing to be replaced.
Call Taylor Dental for Porcelain Veneers & Crowns
Whether you're looking to enhance the appearance of your smile or you're experiencing discomfort from your dental crown, Taylor Dental can help. For all dental concerns, Dr. Taylor offers preventative care, as well as porcelain veneers and crowns. Schedule an appointment with the leading cosmetic dentist in Billings, MT.