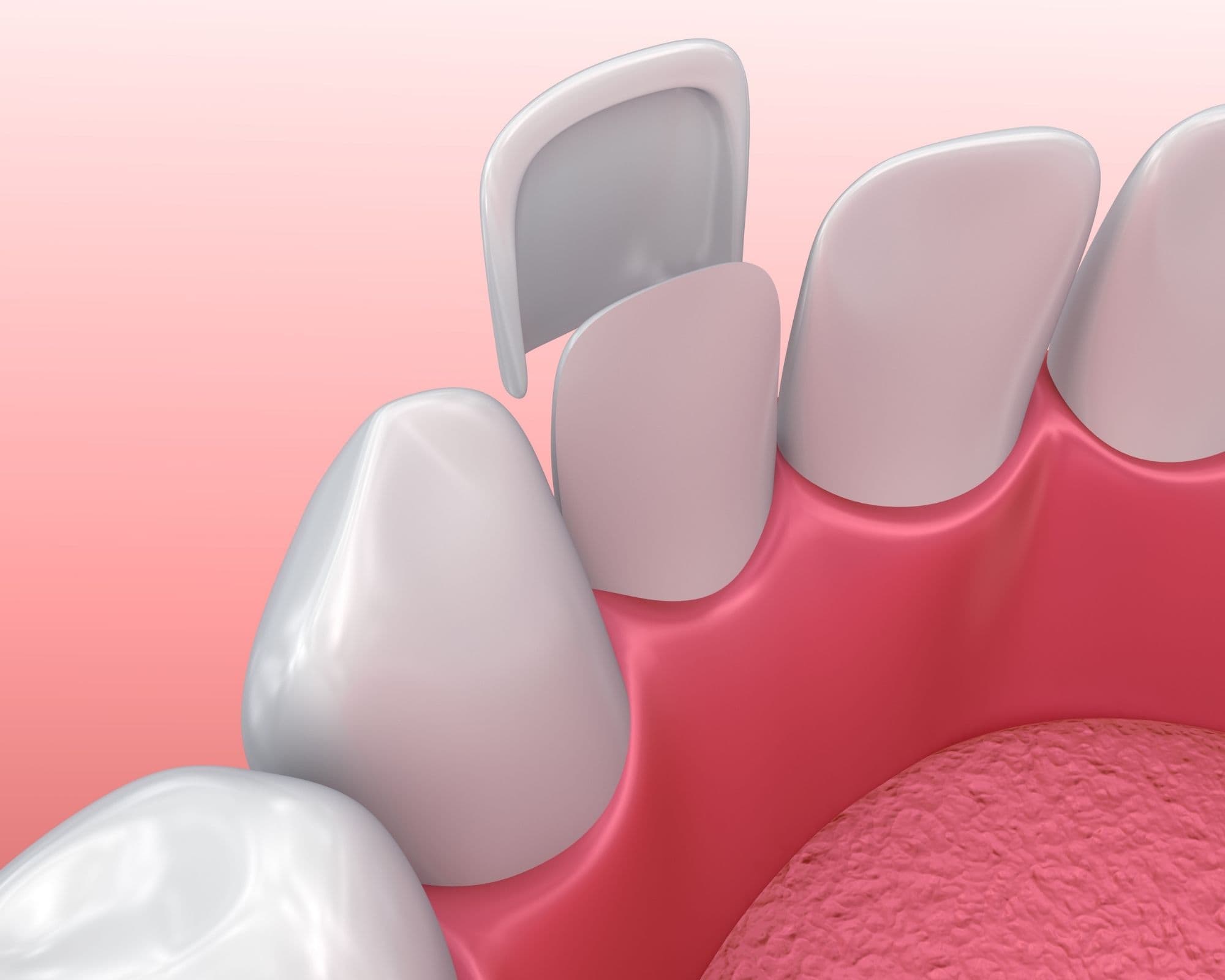 Your smile is one of the first things that people notice about you, which is why you might be feeling self-conscious if you have damaged, chipped, or discolored teeth. To restore your smile to its former glory, a cosmetic dentist may recommend porcelain veneers.
Veneers are used to improve the appearance of misaligned, gapped, or damaged teeth through a non-invasive procedure. Ceramic shells are customer-designed and bonded to your existing tooth to create a beautiful, uniform appearance.
Although porcelain veneers are a great option for transforming your smile, it's important to understand the pros and cons before investing. To ensure you're confident in your decision for veneers, Taylor Dental has compiled a list of advantages and disadvantages so you can get a well-rounded look at what to expect.
Advantages of Porcelain Veneers
If you're considering porcelain veneers to fix missing, misaligned, or discolored teeth, you'll experience the following advantages.
Natural-Looking Smile
Depending on your teeth, you may also be considering other smile restoration options such as dentures. Unlike other options, porcelain veneers are white and translucent, which creates a natural-looking smile. Most people won't even realize you have veneers and will think your perfect smile is composed of your natural teeth!
Stain Resistant
Porcelain veneers offer you a set of pearly whites — and provide you with peace of mind knowing they retain their white color and resist stains! The last thing you want is to find yourself with another discolored set of teeth, and with porcelain veneers, you'll never have to worry. With proper oral hygiene, they'll retain their beauty for many years to come.
Long-Lasting
Because veneers are an investment, you want them to remain in top condition for a long time. Due to their durable nature, they'll be able to withstand years of wear and tear that comes with talking and chewing. In most cases, you can expect your porcelain veneers to last for an upward of 20 years before needing to be replaced.
Instant Transformation
Unlike whitening products that will gradually improve the appearance of your teeth over time, porcelain veneers offer an instant refresh to your smile. As soon as you leave your cosmetic dentist, you'll be able to show off your pearly whites without worrying about scheduling additional dental procedures.
You can rest easy knowing the veneers will give you the clean, white teeth you've been wanting. Their stain-resistant nature will keep them white for many years to come!
Disadvantages of Porcelain Veneers
Like all things, porcelain veneers also have a few disadvantages for you to consider. Here are some of the cons for you to be aware of.
Damage
Although porcelain veneers are incredibly durable and resistant to damage, they can still become damaged, similar to a natural tooth. If you bite hard on a non-food item such as a pen or beer bottle, you could chip or crack the veneer and find yourself requiring a replacement.
Tooth Sensitivity
To apply the porcelain veneer to your teeth, your dentist removes the outermost layer of tooth enamel to your teeth. As a result, you may notice an increased sensitivity to hot or cold foods and beverages. However, there are no-prep veneers that do not require the removal of enamel!
Lifespan
On average, you can expect porcelain veneers to last 10-15 years–or more– with proper dental care. While this is a decent length, porcelain veneers tend to have a shorter lifespan than dental bridges or dental crowns.
Call Dr. Taylor for Cosmetic Dentistry in Billings Montana
If you're interested in cosmetic dentistry to enhance or correct your smile, Dr. Taylor and his staff can help you determine if porcelain veneers are the right solutions for you. Our team offers no-prep veneers, which are incredibly strong and transformative without the need to damage any enamel to apply the veneer.
If you're searching for a dentist in Billings, MT, who can offer you the service of no-prep veneers, Dr. Taylor and his dental team at Taylor General & Cosmetic Dentistry will exceed your expectations.