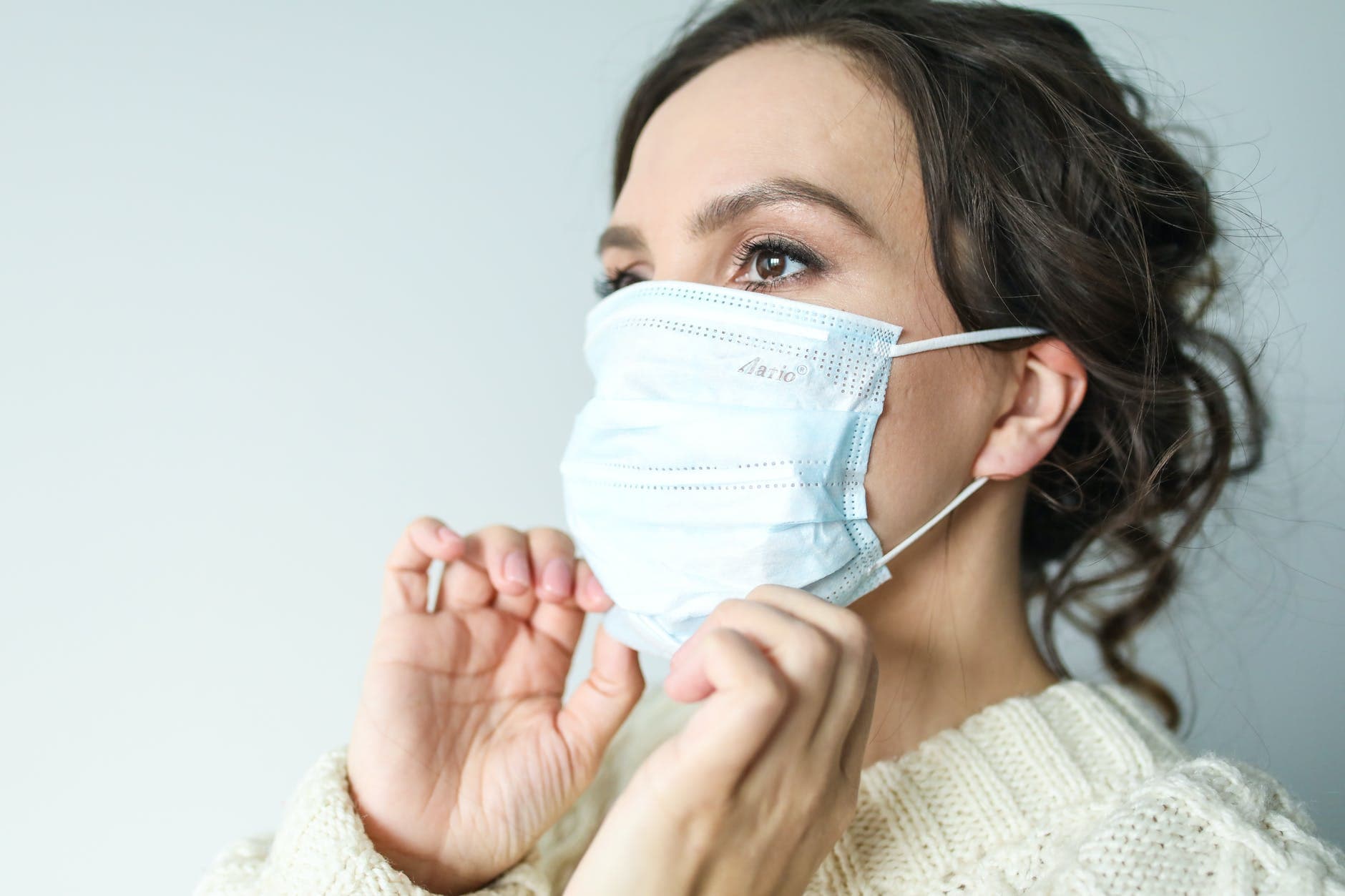 Although you usually hear the phrase, "you're never fully dressed without a smile," that hasn't been the case over the last year. Instead, you're never fully dressed without a face mask. While face masks have been doing their part in helping to prevent the spread of COVID-19, dentists and orthodontists are now seeing a decline in oral hygiene due to the increase in face mask wear.
From wearing masks to staying home and eating more snacks to postponing dental visits, our oral health has taken a big hit over the last year — increasing the likelihood of patients experiencing tooth decay, gingivitis, and cavities. Even while we continue to wear face masks to protect ourselves from the coronavirus, it's important to upkeep your oral hygiene to prevent problems from cropping up.
Today, the team at Taylor Dental is here to talk to you about maintaining your oral hygiene while wearing a face mask and ways you can keep your teeth clean when brushing isn't available to you.
What Is Mask Mouth?
A newly coined term in the dental hygiene community is "mask mouth," which refers to individuals who had healthy teeth and gums before the pandemic but are now exhibiting oral problems due to wearing face masks regularly.
Wearing face masks is part of our everyday routine and has caused an increase in the dryness of our mouths — and a dry mouth is a breeding ground for bacteria and viruses. Without the protective layer of saliva that our mouths usually have when mask-free, our mouths aren't naturally protecting the teeth or gums from this buildup of bacteria. Along with the decrease in salvia, frequent mask wearers are less likely to stay hydrated throughout the day, impacting the mouth's dryness.
Not only does this dry mouth lead to bad breath, but when unresolved, the bacteria growth can lead to problems such as gingivitis and tooth decay.
Lack of Brushing
Dentists have also found that many kids are skipping critical parts of their oral hygiene routine, including brushing their teeth at least twice a day. Because the child or individual wears a mask when leaving their home, they may not think they need to brush their teeth since no one will be smelling their bad breath.
However, skipping brushing their teeth is causing an increase in bacteria and plaque on their teeth, causing problems to their teeth and gum lines — which can lead to irreversible damage if not treated.
If you are having a hard time getting your child to brush their teeth, there are a few ways you can help them clean their teeth without the use of a toothbrush:
Pack crunchy vegetables in their lunch – Include crunchy vegetables such as celery, carrots, broccoli, or cucumbers in your child's lunch because they can help scrape plaque from the teeth, removing some of the odor-causing bacteria.
Make mouthwash readily available – Mouthwash is an easy and effective way to rid the mouth of bacteria that can wreak havoc on your child's teeth and gums.
Pick up sugarless gum from the store – Sugarless gum not only can improve the smell of bad breath but can help release food particles that get stuck between teeth. It also promotes the production of saliva, which is helpful when dealing with dry mouth from wearing a mask.
Call Taylor Dental for Preventative Dental Care
If you're concerned about your child's teeth, Dr. Taylor and his highly trained staff can help you determine the steps to take to improve their oral hygiene. Contact Taylor Dental in Billings, MT, to schedule an appointment for preventative care. We look forward to helping you improve your family's oral health!