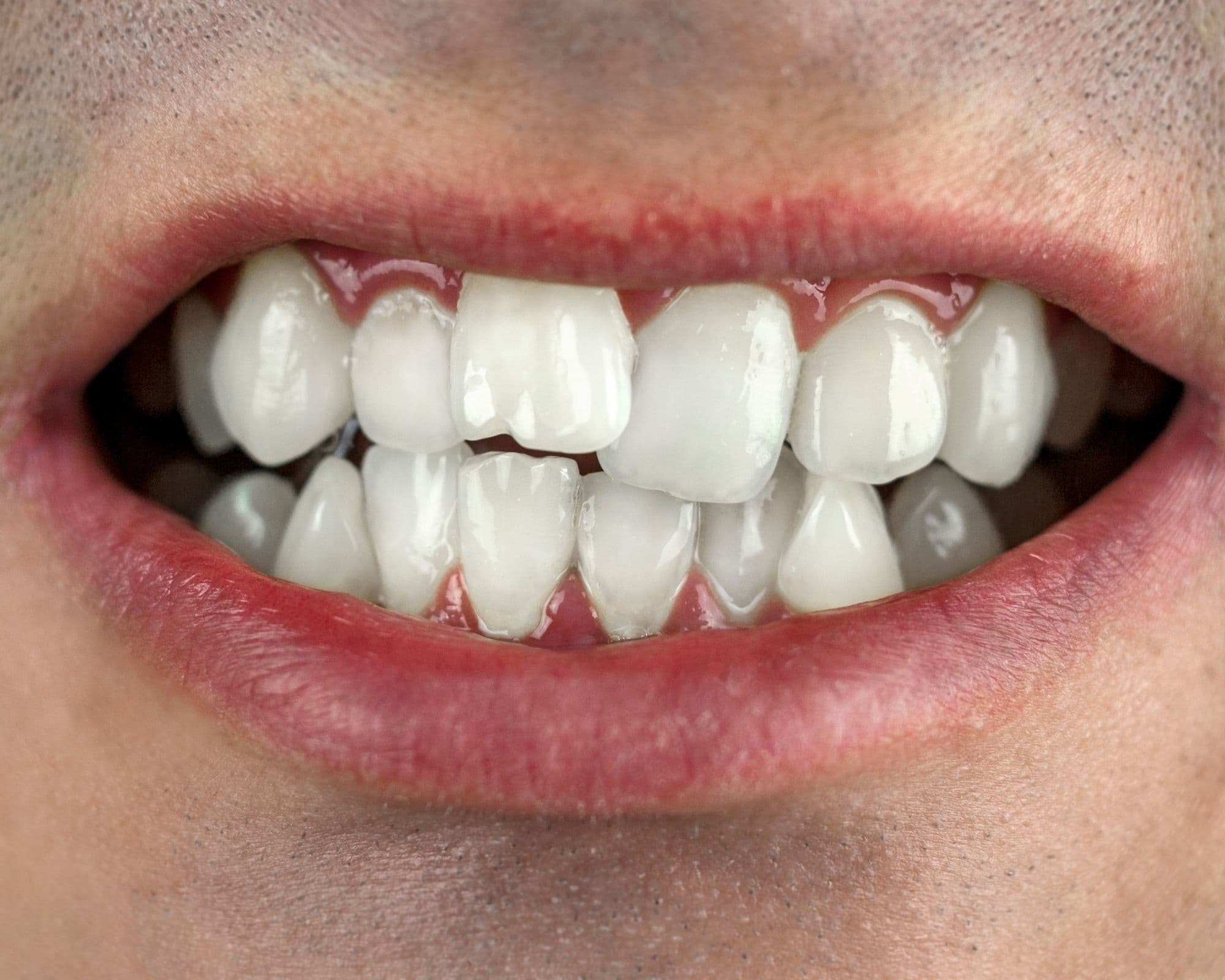 It can be difficult to teeth confident about your smile if you have crooked teeth. Whether you had braces as a child and your teeth have shifted, or your teeth have started to crowd, you may be looking for a solution to get you the picture-perfect smile you crave.
If your teeth aren't as straight as you like, you may be wondering if dental veneers are the solution you've been looking for. Instead of opting for traditional orthodontic treatments such as braces that are visible while aligning your teeth, dental veneers offer a nearly "instant" orthodontic treatment that improves the overall appearance of your smile.
Whether you have a few crooked teeth or gaps in your smile, dental veneers may be the solution for you. Follow along as Taylor Dental walks you through what dental veneers are and when they can be used to restore a crooked smile.
What Are Dental Veneers?
Dental veneers are a cosmetic dentistry solution for improving the overall appearance of a smile, helping to fix crooked, cracked, chipped, discolored, or misaligned teeth. These dental veneers are crafted from porcelain into ceramic shells bonded to the front of the existing teeth to create a uniform appearance. The patient undergoes a non-invasive procedure customized to their smile, fixing anything from a single tooth, a section of teeth, to the entire smile.
Can Dental Veneers Fix Crooked Teeth?
Dental veneers are a great way to improve the appearance of your smile without any significant orthodontic work — but are patients with crooked teeth a candidate for this procedure? Dental veneers can resolve the following cosmetic issues:
Mild crookedness
Minor misalignment
Gaps between teeth
Misshapen teeth
Keep in mind that dental veneers do not fix any underlying problems with your teeth. While an overbite or misaligned teeth won't be fixed, dental veneers do provide you with the appearance of straight and uniform teeth — with your crooked teeth underneath.
Although patients with crooked teeth are often candidates for dental veneers, there are certain situations where your dentist may recommend orthodontic treatment instead. These problems include:
Overbite
Underbite
Crossbite
Open bite
Because dental veneers are simply a layer of porcelain coverings that create the appearance of perfect teeth, your dentist will be able to determine if you are a candidate. They will not recommend dental veneers if it puts you at risk for future oral problems, such as cavities or chipping of the veneers caused by severely misaligned teeth. Your dentist may recommend orthodontic treatment to get your teeth into the optimal position for dental veneers, still enabling you to get the picture-perfect smile of your dreams.
Call Dr. Taylor for Cosmetic Dentistry in Billings Montana
To determine if you're a candidate for dental veneers, you should schedule an appointment with your dentist, who can walk you through all of your options. In most cases, you will be considered a candidate for dental veneers if you use them to resolve a single crooked tooth, minor spacing issues, or minimal overcrowding.
If you're interested in cosmetic dentistry to enhance or correct your crooked teeth, Dr. Taylor and his staff can help you determine if porcelain veneers are the right solutions for you. Our team offers no-prep veneers, which are incredibly strong and transformative without the need to damage any enamel to apply the veneer.
If you're searching for a dentist in Billings, MT, who can offer you the service of no-prep veneers, Dr. Taylor and his dental team at Taylor General & Cosmetic Dentistry will exceed your expectations.