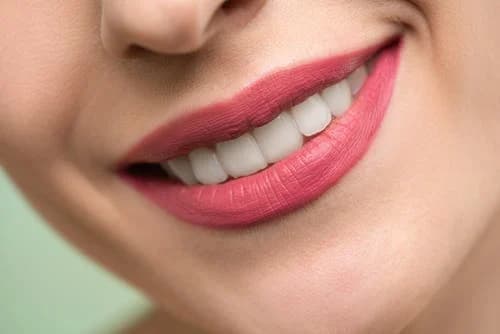 One of the first features that people notice when meeting is a person's smile. Because of this, many of us strive to have a mouth full of healthy and beautiful pearly whites. But sometimes our oral hygiene goes awry and you may find yourself with missing teeth. If you underwent a root canal that has failed and you can't afford dental implants, you may be wondering what your options are to restore your smile.
Taylor Dental explains everything you need to know if you're experiencing an unsuccessful root canal and what your options are if you aren't able to afford dental implants.
Why Did My Root Canal Fail?
Before we dive into your options to create a beautiful smile, it's essential to understand why your root canal was unsuccessful so you have the complete picture going into your smile restoration. Here are a few reasons your root canal may have failed.
Infection
If your dentist uncovered an infection in your tooth, they likely would have recommended that you undergo a root canal to rid your mouth of the condition. However, the severity of the infection can cause it to spread deep within the tooth to the innermost pulp and bone. If this happens, it is much harder for the disease to be removed — and if any infected pulp is left behind you will find yourself dealing with the same problems all over again.
Root Canal Network
Every person's root canal network is different, and some are more intricate than others. When your dentist performs your root canal, they need to remove any infected tissue in your tooth's pulp. If your teeth are connected through an intricate root canal network, the infection is likely to be left behind and resurface post-root canal.
Tooth Health
If your teeth are already weakened from cavities or tooth decay, the chances of an unsuccessful root canal are much more significant. When dealing with an old or weak tooth, you should have a crown placed over the top of it to increase its strength following the root canal.
Affordable Dental Implant Alternatives
When you need a way to restore your smile and hide missing teeth, you may be wondering what options are available to you. While dental implants are the top recommended treatment, they may be out of your price range. Consider these options if you're looking for an alternative treatment to dental implants that will restore the looking of missing teeth.
Dental Bridges
If you are missing a single tooth or multiple teeth in a section of your mouth, a dental bridge may be the solution you need. Dental bridges consist of a series of dental crowns that fill the empty tooth sockets and attach to the adjacent teeth. They give the look of a full smile while filling the open space in your mouth.
Keep in mind that the teeth surrounding the missing section must be solid and healthy for the dental bridge to attach to them.
Partial or Full Dentures
Depending on your needs, partial or full dentures might be a viable solution to giving you the smile you've been looking for. They're an affordable and effective way to replicate the look of natural teeth by sliding the dentures over top of your gums and keeping them in place with adhesive.
Schedule a Smile Makeover with Taylor Dental
Ready to improve the health and appearance of your smile? The team at Taylor Dental is prepared to restore your smile to its full glory with a smile makeover. Our top-rated dentists will be able to help you determine which dental restoration procedure is the best option for your teeth and walk you through the process.
For all dental concerns, Dr. Taylor offers preventative care, as well as full mouth reconstruction. Schedule an appointment with the leading cosmetic dentist in Billings, MT.