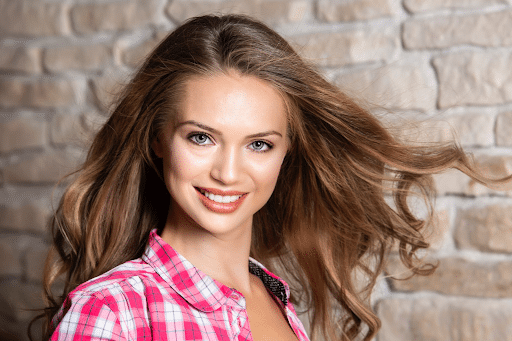 It's no surprise that one of the most popular cosmetic dentistry treatments is teeth whitening. After all, everyone craves to have beautiful pearly whites! If you've recently undergone teeth whitening or are planning to do it soon, you may be wondering how often you can whiten your teeth — especially if you're trying to get your teeth a few shades brighter!
If you're looking for answers to all of your teeth whitening questions, you've come to the right place. Taylor Dental is the leading dentist in the Billings area and is ready to share everything you need to know about teeth whitening.
Why Do Teeth Get Discolored?
Before we dive into all the details on teeth whitening, it's important to understand why teeth get discolored or stained in the first place. Teeth can become discolored for several reasons, including aging, chips or injuries, using tobacco products, consuming foods and drinks that stain (such as coffee or wine), and certain medications.
To successfully whiten your teeth, you should identify what is causing your teeth to appear discolored so you can properly maintain them afterward.
Teeth Whitening Options
You have a few different options to choose from when it comes to teeth whitening, including in-office professional teeth whitening and at-home teeth whitening.
Professional Teeth Whitening
For a more long-term solution, you may prefer professional teeth whitening that takes place at your dentist's office. At the hands of a professional, you'll receive some of the safest and best whitening results. Their team will listen to your whitening goals, let you know what is possible with your current smile, and help you achieve the smile of your dreams.
At-Home Whitening
Many over-the-counter teeth whitening options are available for purchase online or at the store. These range from peroxide-based whitening strips and gels to toothpaste. Depending on the level of discoloration, these options can provide you with a whiter smile but may not be the best choice for someone with dark staining.
How Often Can You Whiten Your Teeth?
Whether you choose to have professional teeth whitening or do it yourself at home, you need to be mindful of how often you're whitening your teeth. The frequency you need to do it will be determined by your starting tooth color and the color you're trying to achieve. You may need minor touch-ups every few months to help maintain your white and bright smile, but ultimately you should avoid whitening your teeth too often. If you over whiten your teeth, you put yourself at risk for a few problems, including:
Hypersensitivity

Inflamed or bleeding gums

Translucent-looking teeth
One of the benefits of professional whitening is that it lasts much longer than at-home treatments. You can expect your teeth to appear brighter for at least a year, whereas at-home gels or strips may need to be used every few months to maintain your desired appearance.
How To Maintain Your Results
You can maintain a whiter smile after treatment by following these simple daily steps:
Stay hydrated

Rinse your mouth after eating and drinking

Use a straw

Brush at least twice a day with a whitening toothpaste

Schedule two professional cleanings a year

Use a home whitening kit for a quick touch up
You can keep your newly whitened teeth looking their best with proper maintenance.
Let Taylor General & Cosmetic Dentistry Help You
Here at Taylor Dental, we can help you reach your dream smile. Once you consult with our dentists, they will be able to tell you whether or not you are a good candidate for teeth whitening and discuss what level of whiteness you would like to achieve.
Contact Taylor Dental for a consultation if you want to learn more about teeth whitening procedures or any other dental service. We would love to help you get your dream smile.