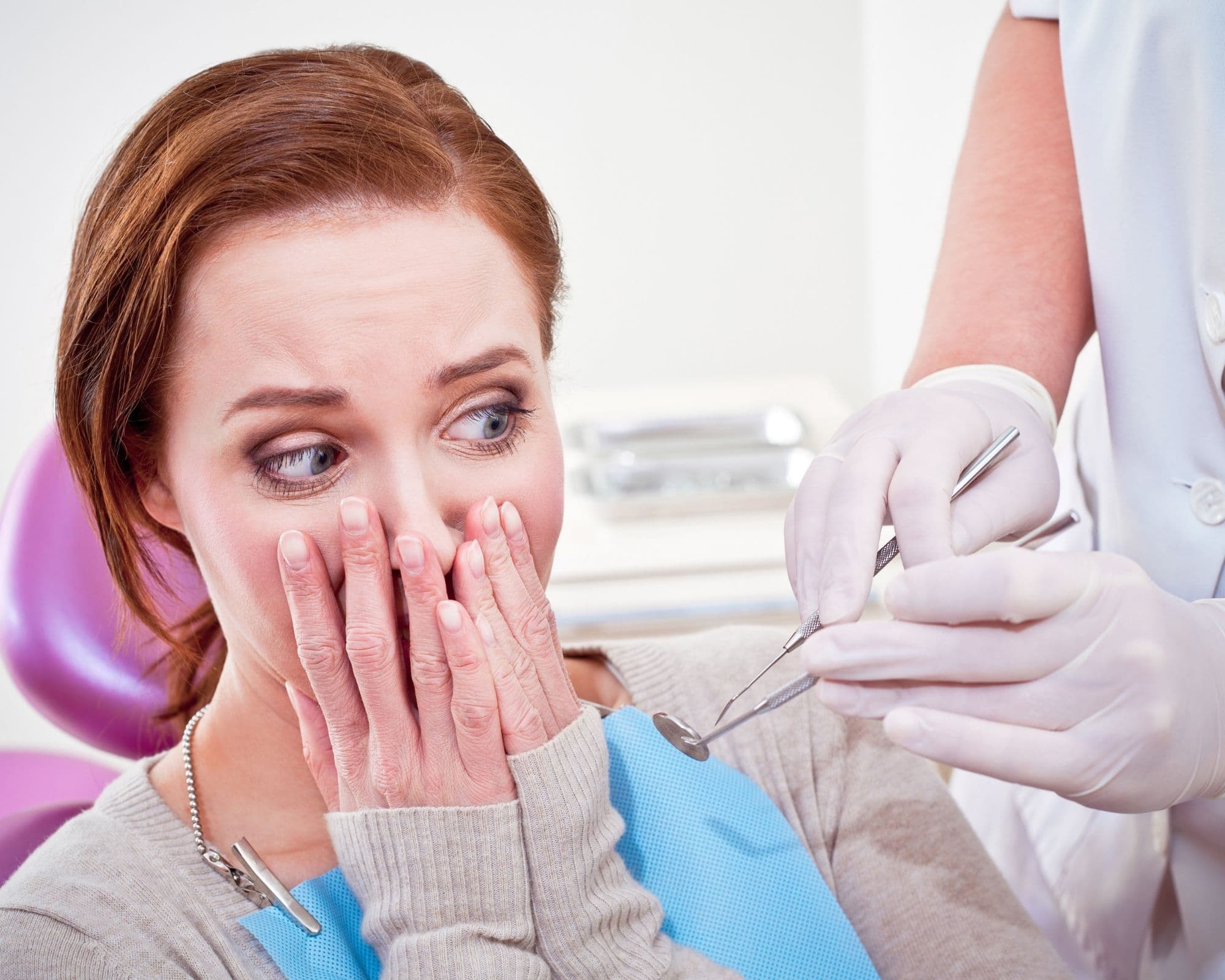 We all experience the dental office differently. Some of you get excited seeing your dentist appointment coming up later this week in your calendar. For others, your nervousness and anxiety escalate as you know the appointment is getting closer one day at a time.
Did you know that dental anxiety and dental fears are the number one reason adults and children avoid dental treatment or care? Dental anxiety can be caused by different factors, such as a scary or painful past personal experience. It can also be brought on by other family members' anxiety to the dental office. The concern with anxiety is that it can keep you from getting the care you need, which can significantly impact your oral and overall health.
At Taylor Dental, we understand that going to the dentist isn't everyone's highlight for the week. We care about your dental health, but we also care about your comfort and concerns regarding your dental needs and treatments. The good news is that there are many things that we can do to reduce anxiety when it comes to the dental office and treatment. If you or someone you love struggles with dental anxiety, give one or many of these eight ways to prevent dental anxiety a try!
Deep Breathing
Deep breathing can help avoid the fight or flight response in times of stress. This type of breathing involves breathing from the diaphragm rather than the chest. While we are all capable of deep breathing, very few practice it regularly. Much of it has to do with practice and allowing your body time to focus and slow down its response.
One simple technique is to breathe in slowly and evenly for 4 seconds, hold your breath for 7 seconds, and then slowly and evenly exhale for 8 seconds.
Nitrous Oxide Sedation
Nitrous oxide is a colorless gas sometimes used in the dental office. It can help you relax during your procedure and also helps to manage pain.
Nitrous oxide sedation is a good option for children and adults with moderate to low anxiety levels.
Weighted Blanket
Weighted blankets can reduce anxiety in both children and adults. The weight of the blanket can be both calming and comforting for people in the dental chair.
Audio Distractions
Music has been shown to affect the brain and body. Listening to music can be a great way to distract you from the dental procedure. If you are nervous about your dentist appointment or just looking for a great way to relax, bring your headphones and favorite music with you.
The additional bonus of headphones is that it also drowns out the dental noises that can come from dental tools, suction, and drills.
Visual Distractions
Do you have something that you enjoy watching? Watching something on your phone while having your teeth worked on can also be a great distraction. You may have noticed that some dental offices even have visual distractions for you, such as posters on the ceiling or televisions hanging on the wall.
Relaxed Environment
As you have probably noticed from some of the ideas listed above, creating a relaxed environment can be very helpful in reducing anxiety. Many other factors can play into creating a comfortable environment, but here are a few more ideas:
Essential oils – Lavender in a diffuser or even a drop of lavender rubbed under your nose can help to relax and calm you
A favorite blanket or stuffed animal – either can be a great comfort to an anxious child
Fidget toy – this can be an excellent option for kids as they are usually something small that they can hold in their hand.
Stress ball – squeezing a stress ball can be a great distraction from what is going on while in the dental chair.
Positive Reinforcement
Positive reinforcement is the best way to encourage good behavior in children. Reminding a child that they are brave and commenting on their good behavior is a great way to reduce their fear and create a more positive experience.
For many children, experiencing a good dental visit will do wonders to reduce past fears and boost their confidence when it comes to being in the dental chair.
Play Dentist
Using play can be a great way to help your child become accustomed to going to the dentist. Let your child try being both the dentist and the patient. This will help your child know what to expect when they go to the dentist, and it will familiarize them with dentistry in a positive way.
We realize dental anxiety and fears are real. At Taylor Dental, we want to partner with you to receive the dental care and treatment that your mouth needs. Open communication is crucial to us. If dental fear or anxiety is a reality for you or a loved one, please don't hesitate to let us know. We are here to help all our patients meet their needs!