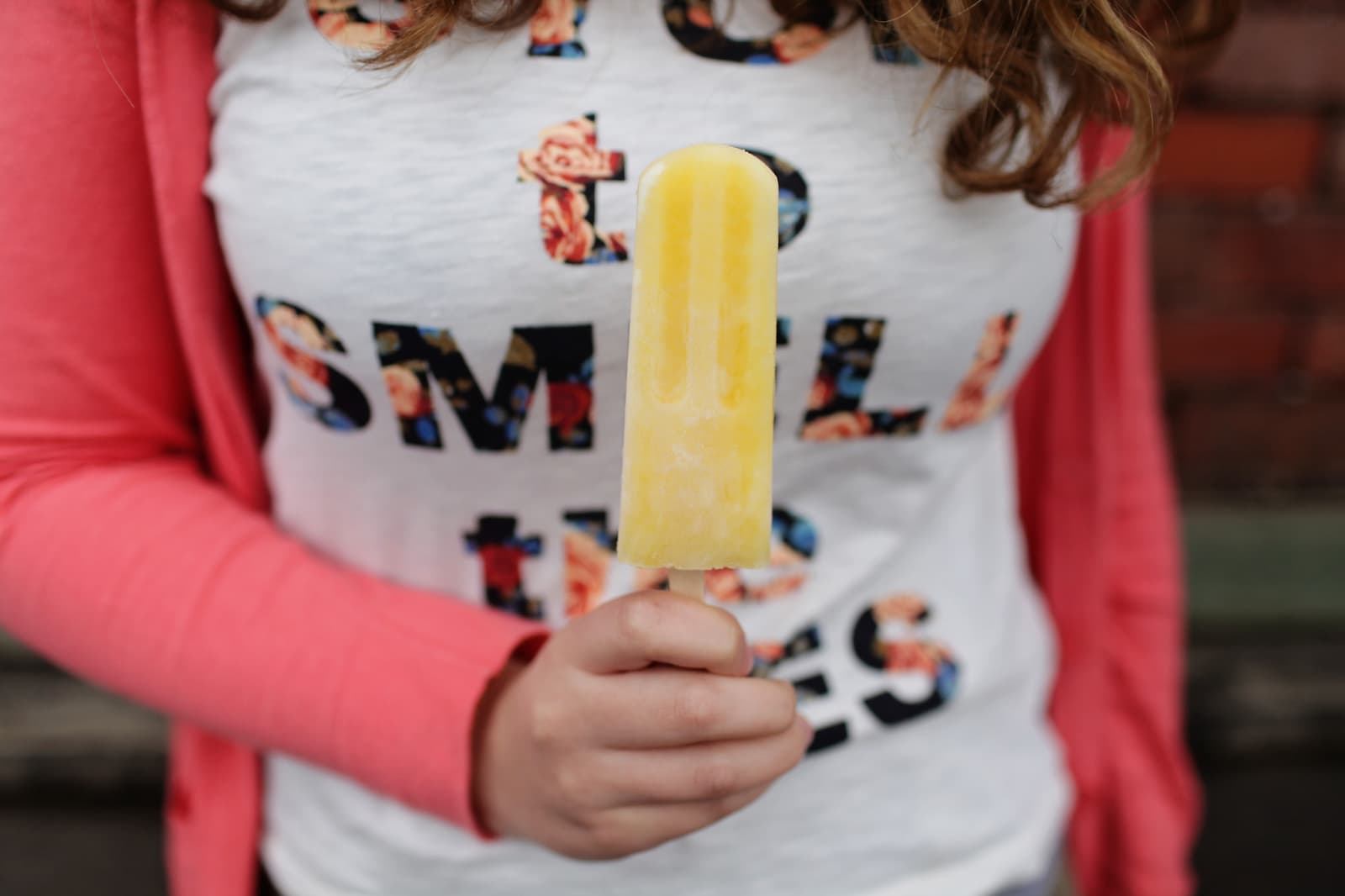 Summer is just around the corner and you know what that means, right? Hot weather is on its way, kids will soon be out of school, and it won't be long and they will crave all kinds of cold treats!
Popsicles are basically frozen juice on a stick so they can't be that bad, or can they?
What Causes Cavities?
When it comes to your child's teeth and popsicles, it's important for us to go back to what actually causes cavities. Cavities are holes that can form in your child's teeth when exposed to acidic foods. Naturally, the saliva in your child's mouth works to neutralize the acidity after they eat or drink something, but this can take about 20 minutes for the mouth to do so.
Let's Talk Exposure
Honestly, a single popsicle will not cause much harm. If it takes your child 5 minutes to eat the popsicle and then another 20 minutes for his saliva to neutralize his mouth, that's 25 minutes total he was in what we call the 'cavity zone.'
Now let's pretend that he really loves his freeze pops and consumes them 5 times a day. He also takes his time eating them, so it usually takes about 20 minutes to finish one popsicle. If we do the math, 20 minutes to eat a popsicle plus 20 minutes for saliva to neutralize his mouth is 40 minutes. Then he repeats this 4 other times during the day and he is in the 'cavity zone' for over three hours a day. That doesn't even include the time that he spends eating 3 meals and other snacks throughout the day.
So you can see how being mindful of how often your child's teeth are being exposed to sugar and for how long can affect the likelihood of them developing or not developing cavities. Our dental team says that it's not that popsicles should never be enjoyed, rather, it's more about moderation in this situation.
Refreshing Snacks
Kids love sugar and they will jump at the chance when it's offered. If given the choice, many adults would go for a bowl of ice cream if both carrot sticks and ice cream were placed in front of us. Offering kids healthy snacks can be a great way to get them to inject some variety in their diets. This doesn't mean that they can't enjoy sugary treats, but moderating the sugary snack intake can benefit their dental health.
Here are some healthy, refreshing snacks you could also try offering your kids this summer and chances are they will stay fuller longer too!
Carrot sticks and vegetable dip
Cucumber slices and hummus
Granola with yogurt
Celery and peanut butter
Apple and peanut butter
Fresh fruit cup
Protein peanut butter energy bites
Cavity Prevention
Cavity prevention as a routine is one of the best things for encouraging your children to have healthy teeth for life! These simple steps can be incorporated into every day of your child's life, and after years of doing these things, they will have built great habits to take into adulthood.
Brushing twice a day
Flossing once a day
Visiting a dental office for routine check-ups and cleanings
Eat a well-balanced diet
Drink lots of water
Limit sugary drinks and treats
While reading this blog, did you think of any other healthy snack options or healthy oral habits to try with your kids? If it did, we would love to hear your ideas and we think our other readers would appreciate them too!
Feel free to leave a comment below and all of us at Taylor Dental hope that you have a great summer!