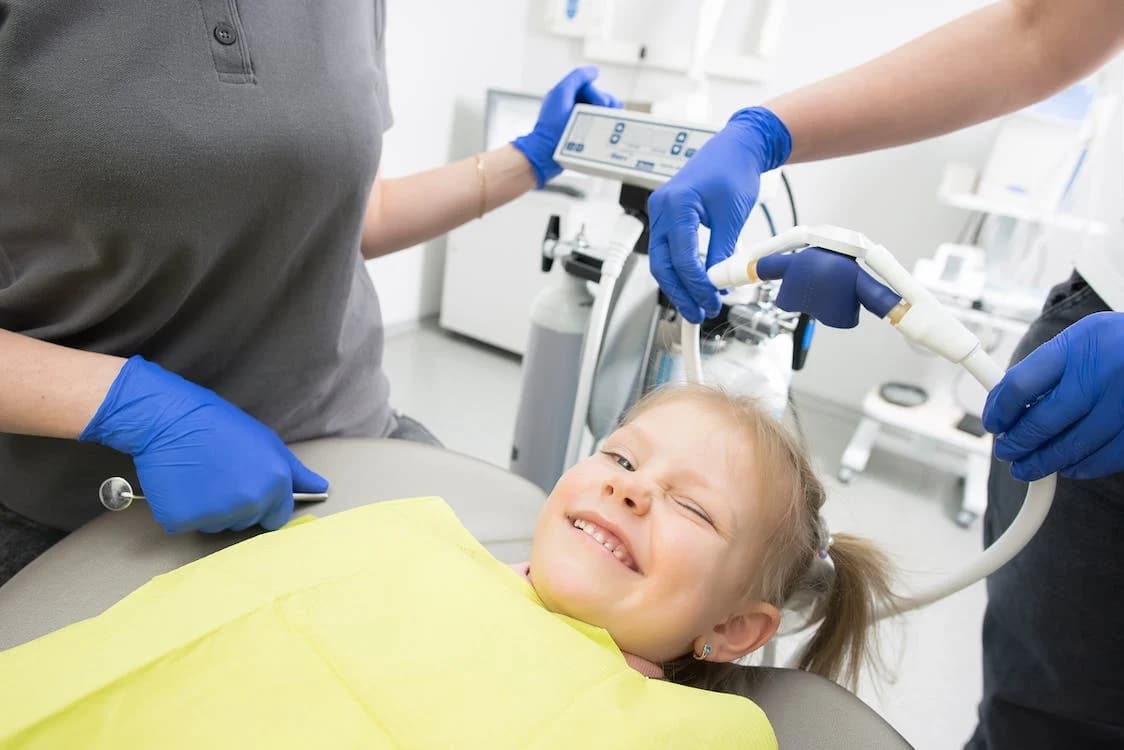 If you've ever taken a child to a dentist, you know how important it is for the child to feel safe and comfortable at the dentist's office. It doesn't take long for kids to decide if they feel comfortable or if they'll be screaming and crying.
Creating an excellent dental experience for your child is something that Dr. Rath highly values. She specializes in children's dentistry and knows what it takes to help you and your child feel good about being at the dental office. And she knows how to create a fun and inviting environment to keep your child excited about dental hygiene.
When finding a pediatric dentist in Billings, MT, you don't have to look any further!
Anxiety And The Dental Office
It's no secret that visiting the dentist can arouse anxiety and fear. Just like adults can be anxious about visiting the dentist, so can kids. From moving chairs to the suction straw and the dentist's drill, many unique and stimulating things come with visiting the dentist.
Some kids are not bothered in the least, while others become highly apprehensive.
Regarding your child's first dental visit, we understand that it's crucial to keep this appointment relaxed. We clean your child's teeth, review brushing with them, and thoroughly examine their mouth.
We try to keep the first appointment as easy as possible as we know some children come in with uncertainty. If that first visit goes well, most children build confidence and are excited to return for the second!
Why Should Kids See A Pediatric Dentist?
Dr. Rath is both a general and pediatric dentist. A pediatric dentist is someone who specializes in children's dentistry. She has children of her own, so she understands them and is familiar with what helps them feel comfortable.
A pediatric dental office has equipment that best serves your child's dental needs, such as smaller extra sensors for the tiniest patients. Dr. Rath also strives to make your child's visit fun, safe and educational.
What Ages Can Visit A Pediatric Dentist?
Pediatric dentists treat dental issues from infancy through the teen years. Once a child turns 18, they are considered an adult, and most will graduate to general dentistry at this age.
Pediatric dentists also specialize in treating children with special needs. Sometimes it can be difficult for these patients to sit and have work completed in their mouths. If needed, nitrous oxide and general anesthesia can help these patients relax and get the dental treatment they need.
What Are Some Common Dental Procedures That Are Done In A Pediatric Office?
Prevention is a big thing in our pediatric office. Our goal is to help your children build healthy dental habits to have strong, healthy teeth for a lifetime. Some of the preventative procedures that are offered at our dental office are:
Routine radiographs
Routine exams
Prophylaxis (teeth cleaning)
Sealants
Fluoride treatments
Dr. Rath, your Billings dentist for kids, also can treat cavities and infected teeth. Some of the restorative procedures that are offered at our office include the following:
Fillings
Stainless Steel Crowns
Pulpotomies
She also can perform tooth extractions and place space maintainers if needed.
We think you'll love Dr. Rath if you're looking for a kids' dentist in Billings, MT. Not only is she an excellent dentist, but she loves kids! She cares about your child's dental health and wants to provide a safe and fun dental office to meet all their needs.