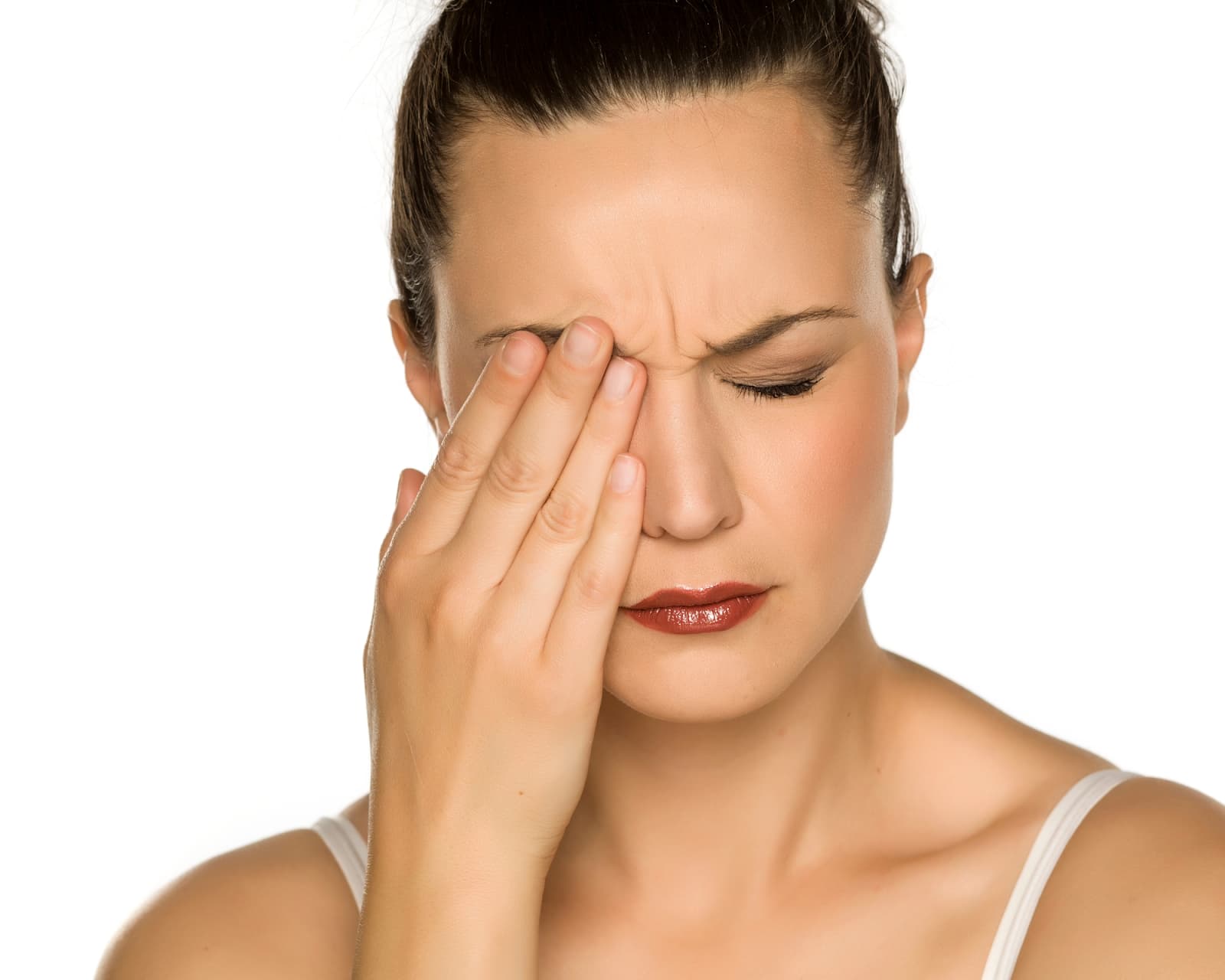 The human body is quite remarkable. While we often think of body parts being separate from one another, they are interrelated and connected. A toothache can be a tried and true example of this!
What Is Causing A Shooting Pain In My Eye?
Without an examination, it's hard to say what is going on with your eye specifically. We often have patient's come to our office for pain in one area of their mouth, only to figure out that it is actually what we call "referred pain." This is when the pain being felt isn't responsible for pain that is being felt. A common place that this can happen is with tooth infections and also sinus infections.
There are many nerves, muscles, and blood vessels that are all interconnected within our head. A swollen sinus or an infected tooth can easily lead to a symptom such as shooting pain in your eye or elsewhere in your mouth.
What Can Be Done At Our Office To Determine Where The Pain Is Coming?
When you come in with symptoms of this type of pain, our dentist will start with doing a review of your medical history, followed by a dental exam. They will try to narrow down which tooth may be causing the shooting pain by running various tests on your teeth. These tests may include the cold sensitivity test with endo ice or the tapping test.
They will likely take pictures of any findings and get updated x-ray(s) of any areas they need for further diagnosis.
How Can Shooting Eye Pain Be Treated?
Treating shooting eye pain depends on what is causing the pain. If there is a dental problem, such as a cracked tooth or a dental infection, taking care of these issues will be a priority and may eliminate the shooting pain in your eye.
Other Symptoms Of Abscessed Teeth
Understanding and recognizing early symptoms of an abscessed tooth can help catch things early. Infections grow and get worse with time if they aren't treated. If you notice any of these symptoms, reach out to your dentist before it becomes a bigger problem!
Pain or discomfort with the pressure of chewing
Bad smelling breath
Bitter taste in the mouth
Hot or cold-sensitive
Salty fluid in your mouth
Relief from pain followed by more pain that develops again over time
Diagnosing Is For Dentists
When it comes to the human body, it is pretty complex. Things in your mouth can affect your heart, and things in your heart can affect your mouth. It's easy to want to do a google search on your dental symptoms, but symptoms overlap from one dental ailment to another. We strongly recommend seeing your dentist if you notice any concerns with your teeth or gum tissue.
Prevention Is Key
One of the best ways to avoid dental emergencies and their pain is to see your dentist regularly. Routine dental care is essential for keeping your mouth healthy, but it's also important because if concerns arise, your dentist can catch them early.
At Taylor Dental, we recommend seeing your dentist on a 6-month basis. Some of our patients are seen more often than that, but for most people, six months is a reasonable interval to keep up with their dental needs.
Do you have a tooth that is giving you pain? Don't hesitate to reach out to us today! Our dentist can take a look and let you know if your dental concerns need treatment, and if they don't need treatment we can be sure to monitor these areas closely for you.