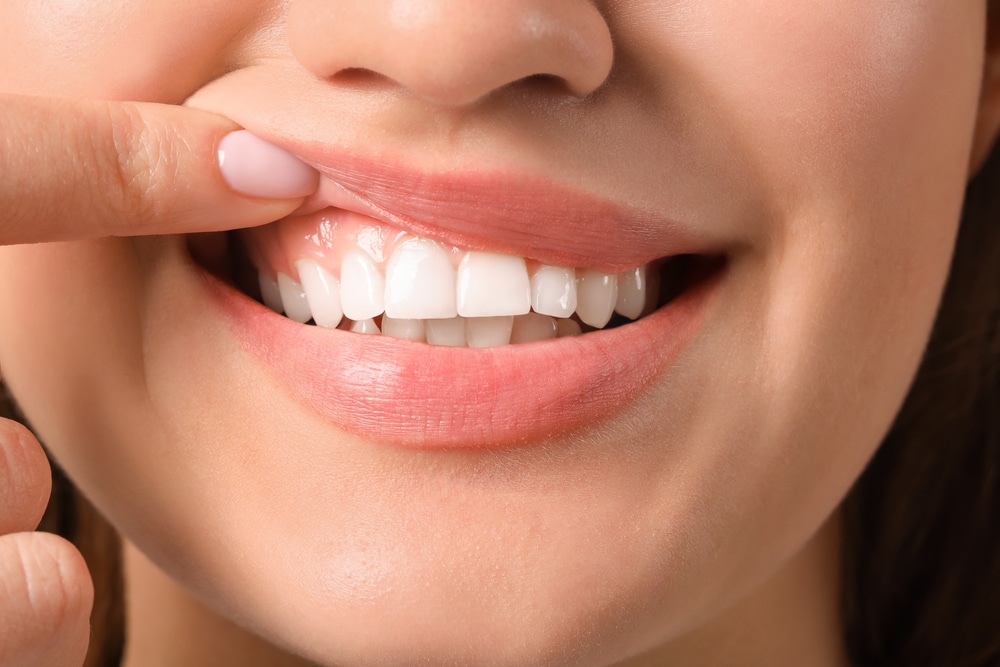 There are many ways to try to avoid cavities. One that you may have heard of before is to stay away from sugar. We all know that the likelihood of eliminating sugar altogether is not quite realistic. You don't actually have to give up all sugar and fun treats to have healthy teeth. Even being mindful of how much sugar you are consuming and trying to keep your intake in moderation can be super beneficial for both your teeth and your overall health. We also recommend building up the enamel on your teeth so that your teeth are strong and more resistant to getting cavities.
There are many ways that you can buildup the enamel on your teeth. You don't have to meet all 9 of these ways to have strong teeth either, incorporating even a few of the recommendations below can go a long way!
Eat More Enamel Strengthening Foods
Have you ever heard the phrase "You are what you eat?" It's true for your body but also for your teeth. What you put into your body is what your body will use to feed every cell in your body, including your teeth.
Foods with high levels of calcium and magnesium are great for building up stronger teeth. Add these foods into your diet to help increase calcium and magnesium available for your teeth:
Spinach

Kale

Tofu

Soy

Dairy products
Stop The Wear
Grinding your teeth can lead to wearing of the enamel layer. You may grind your teeth and not even be aware of it. Wearing a night guard at night can help to preserve your enamel layer.
Visit Your Dentist Routinely
Your dentist can let you know if he notices any wear in your enamel or if he sees any concerns. Having a dental professional routinely evaluate your teeth is important for catching problems early.
Practice Proper Brushing
Brushing your teeth with a soft-bristled toothbrush and at the proper 45-degree angle can help to remove plaque but also reserve unnecessary wear on your enamel.
A common place that toothbrush abrasion is noticed is near the gumline. Using a soft-bristled toothbrush should help to prevent this from happening.
Improve Your Digestion
This one might sound strange at first, but did you know that having good digestion is important for properly absorbing vitamins and minerals. If your digestion is poor, it may be hindering your body's ability to use calcium and other minerals efficiently.
Stay Hydrated
Drinking lots of water is important for your teeth for so many reasons.
First, water helps to flush away the food and bacteria. Water also helps to lubricate your mouth and keep your teeth from being dry on the surface. Your saliva is composed of water and if you are dehydrated you will actually produce less saliva which means that your mouth will be naturally drier and more susceptible to cavities.
Don't Share Drinks Or Utensils With Others
Bacteria can spread from person to person through saliva. If you share drinks or a spoon or fork with someone else, you will likely share bacteria and we know that cavities are caused by bacteria. Once the cavity bacteria is present in your mouth, it is there and then it is now something that needs to be managed.
Avoid Toothpaste With Whitening Agents
Whitening agents work to whiten your teeth through abrasive scrubbing. Though it starts out as microscopic amounts of abrasion it can lead to harmful amounts of wear after years of using this type of toothpaste.
Next time you are tempted to grab the whitening toothpaste, skip it! It's not as good for your teeth as many are led to believe, plus there are much better whitening options available.
Whether it's avoiding certain things that aren't good for your enamel or making sure to get enough good minerals to build up your enamel, there are many things you can do to make a difference in the health of your enamel. We would love to hear about the things you are doing to keep your teeth healthy.