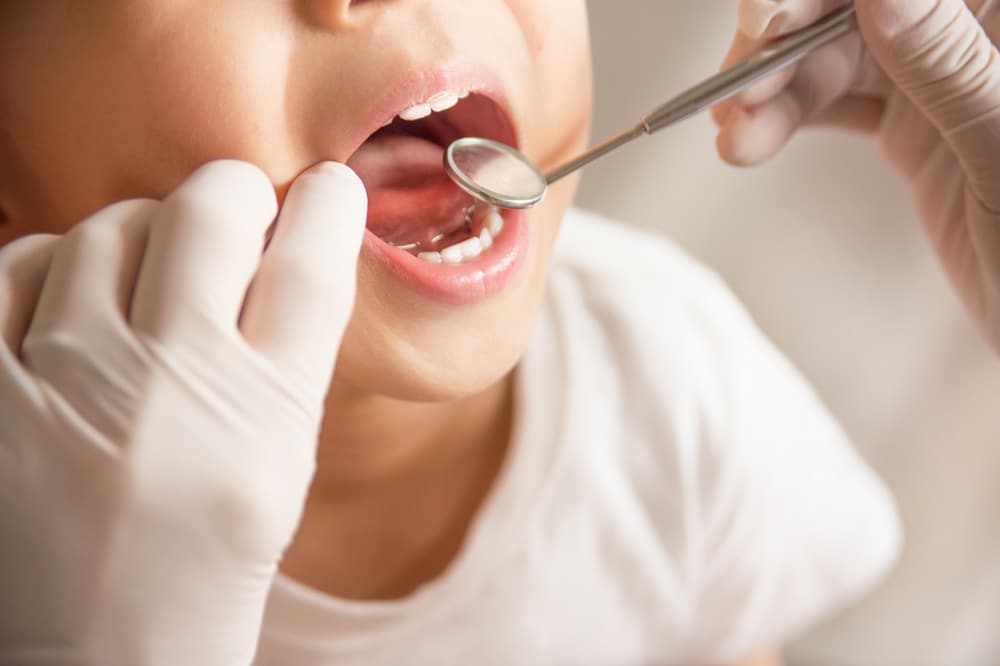 At Taylor Dental we strive to create a positive and encouraging environment for your child, we understand that not every kid is excited to come to the dentist. Sometimes it is the unknown, a poor past dental experience, or something negative that someone said to them in regards to going to the dentist that creates fear for the child.
In this article, we will share some insight on why kids fear the dentist, how common it is, and what you can do to help encourage a positive dental experience for your child.
How Common Is It For Kids To Fear Going To The Dentist?
Fortunately, dentistry has come a long way over the years. It used to be that there was little preventative dentistry and that people only came to the dentist when they had a problem. At this time, local anesthetic and nitrous oxide weren't a part of the dental appointment either. So you can probably imagine how people would often associate pain with going to the dentist.
Thankfully this is not the case today. Prevention has helped to reduce emergency visits for many people and nitrous oxide and local anesthesia can help keep restorative appointments more pleasant. For many people, visiting the dentist twice a year is for getting their teeth cleaned, x-rays taken, and having their dentist examine their teeth. Appointments of this nature should be pretty straight forward and not painful. Although, we do realize that this too can create some anxiety especially for someone who has a traumatic dental experience.
It can be hard to pinpoint the exact number of kids who have fear of going to the dentist but some studies suggest that today around 10-15% of school-aged children have fear of going to the dentist.
How To Prevent Fear Of Going To The Dentist
If you can prevent dental fear from ever taking hold on your child, this is best! Keeping the first appointment very positive is our goal. We focus on educating children and their parents on the things that they can do at home to keep their teeth healthy.
Keeping the first visit to the dentist simple and fun can be helpful. Our hygienists and doctors keep things moving and interesting for our littlest patients by counting their teeth and tickling their teeth with the polishing brush.
We have found that if the first visit can be a positive experience, most kids remember that and look forward to coming back again in 6 months!
There are many children's books and even shows that share stories about going to the dentist. Sometimes it can be helpful to read or show these to your kids before their visit. Just make sure you pre read them or watch them before having your child watch them. Sometimes, there can be things in these books or shows that your child may be scared off by and we wouldn't want that to be the case.
Keep your conversations about going to the dentist very positive. Children are very perceptive and pick up on these things from parents. If you say that you don't want to go to the dentist, they might also start feeling the same way. Also, try not to use the word "hurt". Even if you're saying, "This won't hurt," it is likely that your child will only hear the word "hurt."
What To Do If Your Child Is Scared To Go To The Dentist?
You may find yourself with a child who is scared to go to the dentist and that is ok! We encourage you to keep bringing your child to the dentist. The reason being is that avoiding the dentist will often only encourage the fear to grow more. It also can lead to other problems like cavities if you put things off too long. If your child is scared of the dentist, here are some tips that you may find helpful:
Find a dentist that is supportive and can help work with you on your child's dental anxiety.

Take your child to a pediatric dentist. Sometimes taking your child to a dentist that specializes in treatment of children may help.

Be a great role model for your child. Perhaps bring them with you to watch the next time you get your teeth cleaned.

Read books or watch movies about going to the dentist.

Role play going to the dentist with them.
Are you concerned that your child's dental anxiety and fear may keep them from having healthy teeth? Does your child have their next dental appointment scheduled? Our dental team is here to support you and your family's needs, give us a call today!