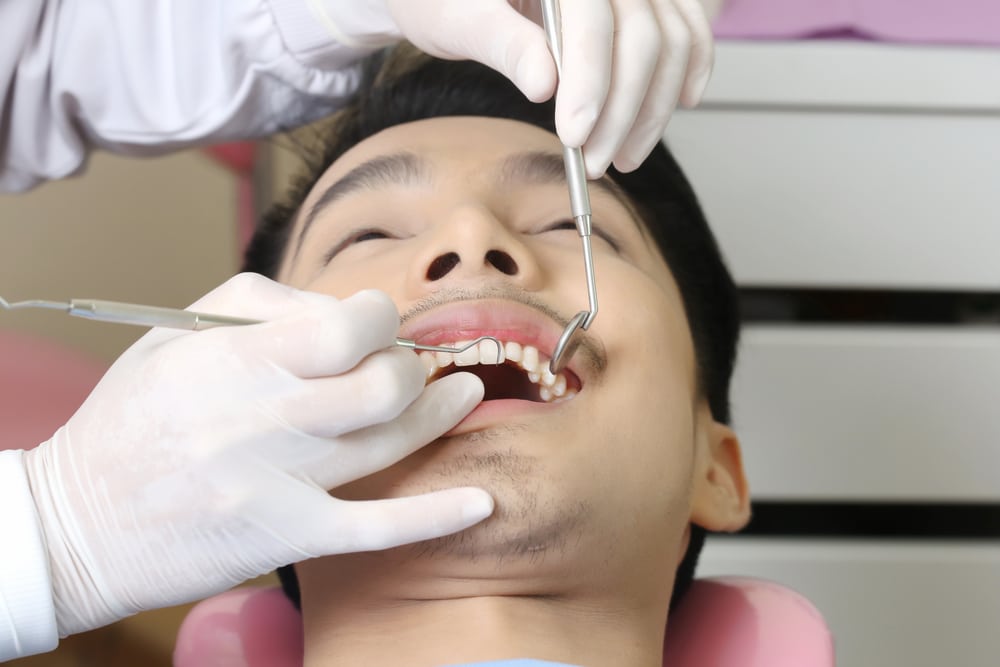 Do you get anxious, nervous, or experience a queasy stomach at the thought of going to the dentist? There is no doubt that dental anxiety is a real thing. Even some of our dental staff has experienced it, so please know that you are not alone!
At Taylor Dental, we want you to feel relaxed and comfortable at your dental appointment. Our goal is to be the dental team that helps our patient's see dentistry in a new light. Going to the dentist doesn't have to be scary or nerve-wracking, and we are determined to help you see that!
Dental Anxiety and your Health
Visiting the dentist on a regular basis is very important for your dental health but also for your overall health. We understand that for some patients, this isn't so easy and it actually takes a lot of courage on their part to sit in the dental chair. The one thing that we notice among anxious patients is that they avoid the dentist. Avoidance isn't a great option because it can lead to even more anxiety down the road.
The other concern that we have with avoiding the dentist is that cavities and gum disease exist in some form in the majority of adult mouths. These things can wreak havoc on your teeth if they are not being diagnosed and monitored closely. What could have been an ok prognosis for your tooth if caught early, could lead to tooth loss if not treated in a timely manner.
So How Can We Help You Lower Your Anxiety in Regards to the Dentist?
Studies and experience has shown us that if we can reduce someone's dental anxiety that they are more likely to come to the dentist. We have also seen that those who come to the dentist on a more routine basis tend to have less dental anxiety. So, it seems that if we can lower one's anxiety through positive experience, they will be more likely to come back.
So, how do we do this? Well, let's start by looking at the reasons for dental anxiety. For some people, it was a traumatic experience that led to their dental anxiety. For others, it could be due to pain that they often experience when going to the dentist. Yet for others, they might be nervous about a treatment that they need done on their tooth. It can be helpful to know what about your appointment seems to trigger your anxiety because there can be different approaches in helping reduce your fear of the dental office.
As a caring dental team, we hope you feel welcomed at our office from your first phone call. We have a caring support team that answers your phone calls and helps schedule appointments in a timely fashion. They are great about relaying questions that you may have to our dental team and will promptly get back to you with answers. Once you come in for your dental appointment, you will be greeted warmly by them. Then you will be taken back by one of our hygienists or dental assistance. From here, they will fill you in on what is planned for your appointment today. They are great about answering any questions that you may have so ask away!
During your dental appointment, it is important to all of us that you are comfortable. Don't hesitate to let us know how you are doing. If you are feeling anxious, please don't hesitate to let our team know. We can always make necessary changes throughout the appointment.
What Can You Do To Help Reduce Your Dental Anxiety
Knowledge can be powerful when it comes to growing through our fears. We have seen many patients overcome their dental anxiety and here are some ways that you may also find helpful:
Find the right dentist: A friendly and caring staff can go a long way in helping you to feel at home at your dental office.

Find a relaxation technique that helps to calm your nerves: Deep breathing and listening to headphones can be some great relaxation techniques.

Ask your dentist to prescribe a medication: There are many prescription medications that can help to ease up anxiety.

Sedation dentistry

can also help during your dental appointment.

Ask questions throughout your appointment: Quite often, people feel anxious because they aren't sure what to expect. If you're going through a new dental treatment, don't hesitate to ask questions. Our trained dental team loves to educate our patients and it also may put your nerves at ease.
At Taylor Dental, we care about your needs. If you're anxious about your upcoming dental procedure, don't hesitate to reach out and ask any questions that you have! Think that you may benefit from sedation dentistry? Our skilled dental team can also help with that!